Since the turn of last Century laparoscopic or 'keyhole' surgery has literally revolutionised the way abdominal surgery is performed today and enhanced patient surgical care.
Even though laparoscopy is now generally regarded as safe, implementation of any new surgical technique may still carry certain risks.The concept of 'Safe Surgery' comes from a strong desire to improve and maintain patient safety in surgery, which is of paramount importance, similar to the civil aviation safety regulations. Likewise, guidelines for Safe Surgery have been strongly supported and developed by the World Health Organization.
Prof Berney is very involved with new medical developments and surgical techniques, which allows his patients to benefit from such development in his practice whenever possible.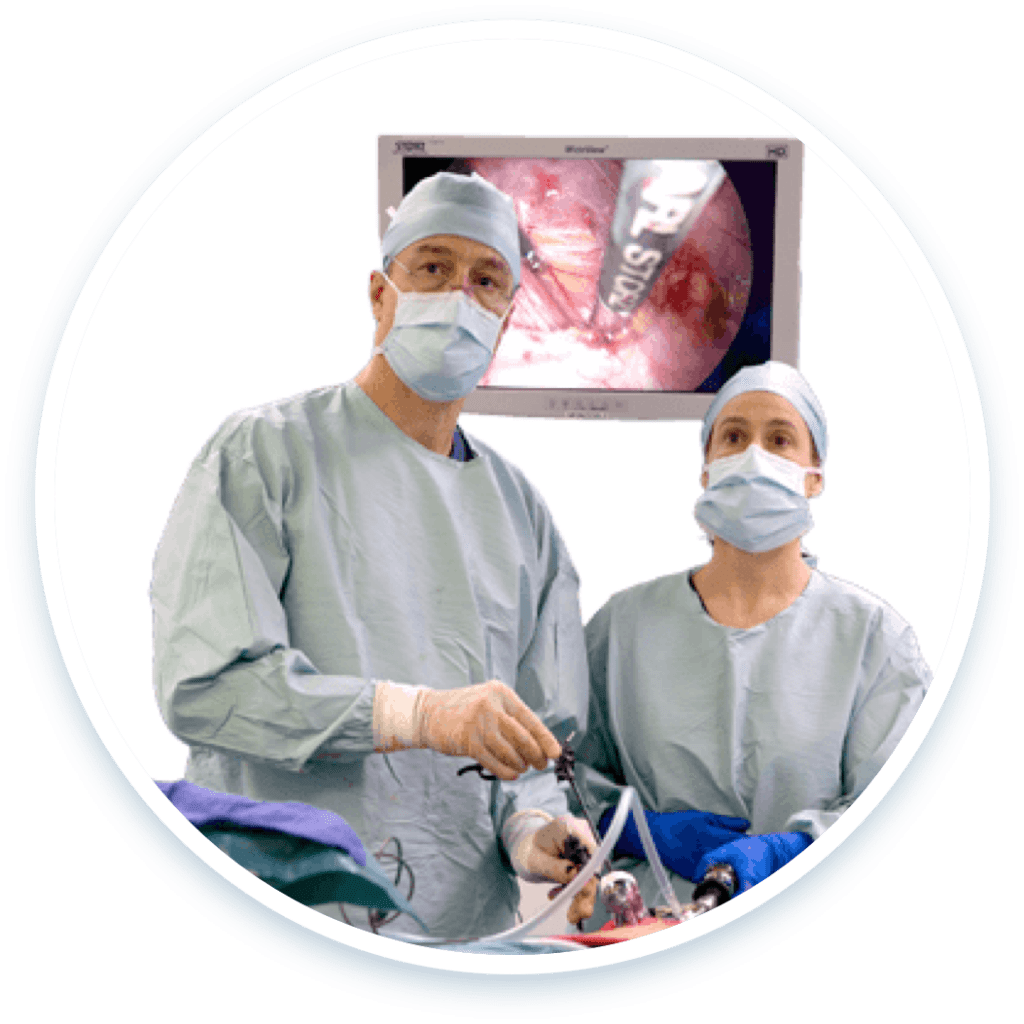 How is Laparoscopic Surgery Performed?
Laparoscopy is a type of surgery that uses smaller cuts than you might expect. The process takes its name from the laparoscope, a slender tool that has a tiny video camera and light on the end. When a surgeon inserts it through a small cut and into your body, they can look at a video monitor and see what's happening inside you. Without those tools, they'd have to make a much larger opening. Thanks to special instruments, your surgeon won't have to reach into your body, either. That also means less cutting.
Before minimally-invasive laparoscopy came along, surgeons had to make a cut that was 15-30cm long. That gave them enough room to see what they were doing and reach whatever they had to work on.
In laparoscopic surgery, the surgeon makes several small cuts. Usually, each one is no more than a 1.5cm long. (That's why it's sometimes called keyhole surgery.) They insert a tube through each opening, and the camera and surgical instruments go through these tubes to gain access to the organs. Then the surgeon performs the operation.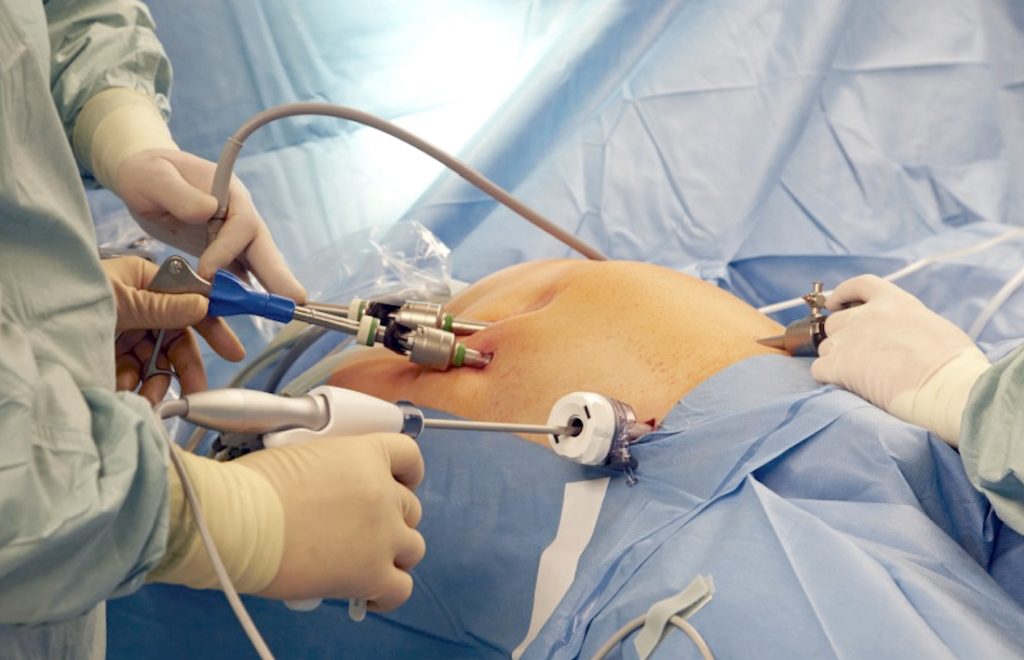 Laparoscopic ("Keyhole") Surgery Advantages
Reduced surgical trauma and therefore stress for the patient
Less pain and minor physical scarring
Shorter hospital stay and quicker recovery
Ability to return to work in a shorter period of time
Reduced risk of short and long term complications
Laparoscopic ("Keyhole") Procedures
There are a number of surgical procedures that Prof Chris Berney performs via keyhole including:
Repair of all types of hernias: abdominal, inguinal, incisional, hiatus
Repair of uncommon hernias: parastomal, Spigelian, diaphragmatic
Removal of the gall bladder (laparoscopic cholecystectomy)
Exploration of the bile duct
Removal of the appendix (laparoscopic appendicectomy or appendectomy)
Removal of the colon or large bowel (laparoscopic colectomy)
Removal of the rectum (laparoscopic anterior resection)
Removal of the small bowel
Removal of the stomach (laparoscopic partial gastrectomy)
Bypass of the stomach
Removal of the spleen (laparoscopic splenectomy)
Division of adhesions
Removal of the adrenal (laparoscopic adrenalectomy)
Removal of the ovary (laparoscopic oophorectomy)
International patients seeking a premium quality surgical experience in Australia are welcome to contact us to learn more about your options. Prof Chris Berney frequently performs volunteer work as a surgeon in Africa, PNG and the Solomon Islands and has significant experience with these communities.
Our consulting clinic is located within Waratah Private Hospital, which is located next to the Sydney International Airport, making it highly convenient for international patients.
Prof Berney speaks English and French fluently and Skype consultations can be arranged as a first step to understand your medical issue and to order any necessary tests.
Typically Countries Patients Come From
Pacific Island Nations, Fiji, Papua New Guinea, Solomon Islands, Samoa, Tonga, Vanuatu, New Caledonia.
The cost of surgery in Australia depends on the following:
Prof Berney's fees
The hospital costs to have the procedure done (eg: consumables + implants + how many nights needed to sleep in hospital, etc)
Hotel accommodation if you seek to stay in Australia slightly longer to rest
Flights
We recommend you contact us for a quote and a discussion around how much out-of-pocket expense you can expect.